The automotive industry is already well-known for its use of gamification in the form of vehicle customizations, day-to-day operations, and even advertising. However, the recent technological boom has taken this to a whole new level. Now, not only are autos using gamification to attract customers, but many people in the automobile field are using it as both a means of communication and as a tool to improve their business practices.
Gamification in the auto industry is a new era!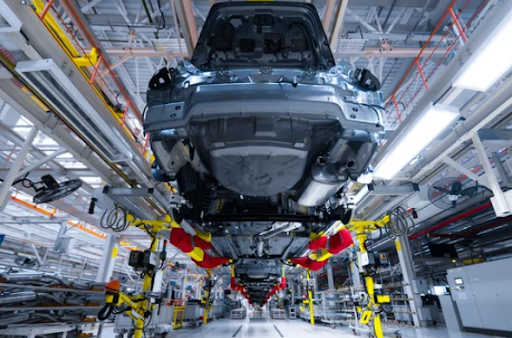 Car manufacturers are increasingly making use of gamification techniques, not only to enhance their customer experience but also to the way in which their cars respond to driver inputs through system optimizations and even driver assistance programs.
Here are the top 5 automobile industries taking their business to the next level with gamification:
Related article: Gamification in 2022: Future of Immersive Technologies
1. Porsche BONEO
Have you ever wanted to drive a new car every day? Porsche Passport loyalty program is a monthly plan that gives its members unlimited swaps between models. The cheapest version of the plan, which is a flat monthly fee of $2,100, gives members access to eight model variants. A more expensive $3,100 plan includes another 12 higher-performing variants. Once you try it, you may never want to go back – after all, owning a new Porsche costs less than leasing one!
2. Hyundai gets 'choppy' with gamification marketing campaign: The Walking Dead Chop Shop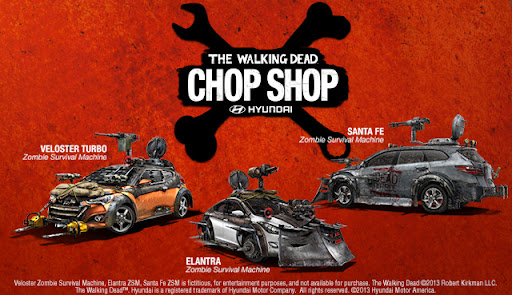 Hyundai has proven that they pay attention to their customers. 
The Walking Dead Chop Shop is an app created by Hyundai to increase brand awareness. The app allows the user the opportunity to pick and choose what features they'd like on their Hyundai car to ensure survival in a zombie apocalypse. With over eighty-five million fans of The Walking Dead, Hyundai understands that there is a huge amount of passion shared between this group.
3. TESLA
Tesla has been at the forefront of innovation for a number of years but their recent integration of Gamification has taken their brand a step further. By incorporating gamification elements into the car's software, they've really upped the ante.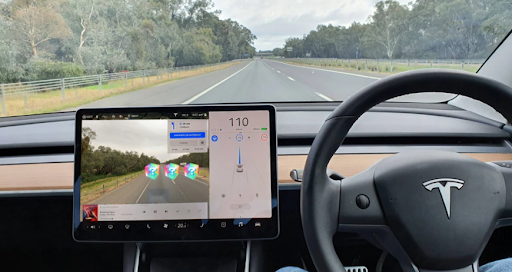 The first feature is Tesla's "Tesla Arcade" which allows passengers to watch movies or play games like "CupHead, Stardew Valley, and Beach Buggy Racing 2″ on the car's touchscreen while they're on the road. This feature also has a karaoke app called "Caraoke" that allows passengers to sing along to their favorite songs.
4. WAZE
 WAZE is a global community of drivers that helps each other navigate their daily commute.
One of the most popular ways to gamify a brand is by encouraging your customers to update an app autonomously through their own participation, as with WAZE's traffic and navigation app. To encourage regular participation, the app uses the players' contributing user points.
Users can earn points by sharing information about road conditions, accidents, and other traffic incidents in their area or along routes they plan to take. Each time a user reports an incident, he or she earns "points" that can be redeemed for rewards like gift cards or discounts on car insurance. The more points users accumulate over time, the higher level they reach on the game board, which unlocks access to more exclusive rewards such as discounted hotel stays or free movie tickets.
The game element helps build loyalty among customers who feel more connected to WAZE because they are actively involved in the company's success—and they know they're contributing directly toward making it happen!
5. FORD
At the start of 2013, Ford created a driver feedback program called Efficiency Leaves. Initially just tested on certain models of Ford vehicles, this program uses gamification as a way to encourage the driver to drive more efficiently. If you do something which requires effort but isn't rewarded by efficiency leaves, they wither up as a visual representation of inefficiency. This simple concept is showing promising results so far; it's speculated that next year all Ford customers will be able to use the system on their vehicles.
Related article: What is Gamification and Why it Works? 
Final Thoughts:
Overall, it would appear that the car industry has opened up its arms to gamification as a means of adapting to ever-shifting demands from its customers. Car manufacturers will likely make use of such initiatives as long as it makes their customers happy, and it seems as though you can really never go wrong with providing your customers with the best experience possible.
Get in touch with us for more gamified solutions.